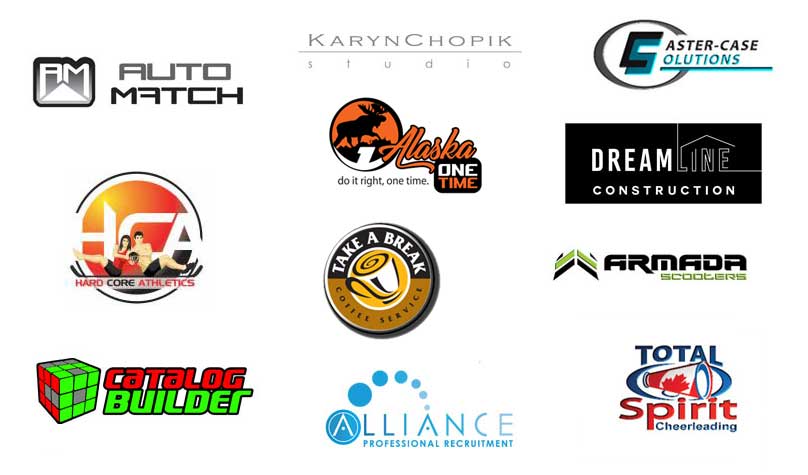 Custom Logos Designed by Our Professional Team
Depict your brand's story and reach out to your audience.
A Logo is your brand's first impression! We create custom logos, we give outstanding creative concepts for logo designs. By embedding ourselves within the business industry, we assist in developing a corporate identity design with passion, sophistication, and a smile.
Logo Rebranding

Logo Design

logo Icon Design

Unique Logo Designs

Custom logo Designs
Logo Consulting

Logo Brainstorming

Logo Design Consulting

Creative Logo Designs

Rethink logo Dresigns
Logo Think Tanks

Signature Logo Design

Vector Logo

Consistent Logo design

Timeless Logo Design
Not sure about your company name and logo?

Need help to redefine your companies brand image?

Need an Icon that defines your company image?

Would you like your company image to flow throughout your marketing materials?

Would you like to have an image that you will be happy with and will last a lifetime?

Don't want to spend a bunch of money on an corporate image that you are not happy with?
Well you came to the right place… We can help with all of that.
We have been helping companies for years so that they can be confidante with their companies brand, love the look so that they can get on with business.
Perfect Typography
We are keen to provide the most suitable typography for your business to complement your corporate culture.
Exceptionally Singular
Our distinct designs allow our clients to position themselves as leading entities in the market.
Optional Variants
We offer a diverse selection of logo types to our clients that complement their products in the best way possible.
Designer Prestige
We pride ourselves on having established a tradition of creating award winning logo designs for our clients – consistently.
Round-the-clock Support
We provide 24/7 design consultancy so that your imagination can turn into reality, free from time constraints.
We Make it. You Keep it
We offer our clients complete ownership on their product acquired through our services, you will receive copies of your logo that can be used for the web or as big as a billboard. Let us know what you require and we will make it happen. 
Let's Work Together
Hello There, let us know how we can help?
We will get back to you as soon as we can.
Thank You.
Frontline Multimedia Team