MATCON
offers a large variety of construction services and provide fully integrated solutions to challenging construction projects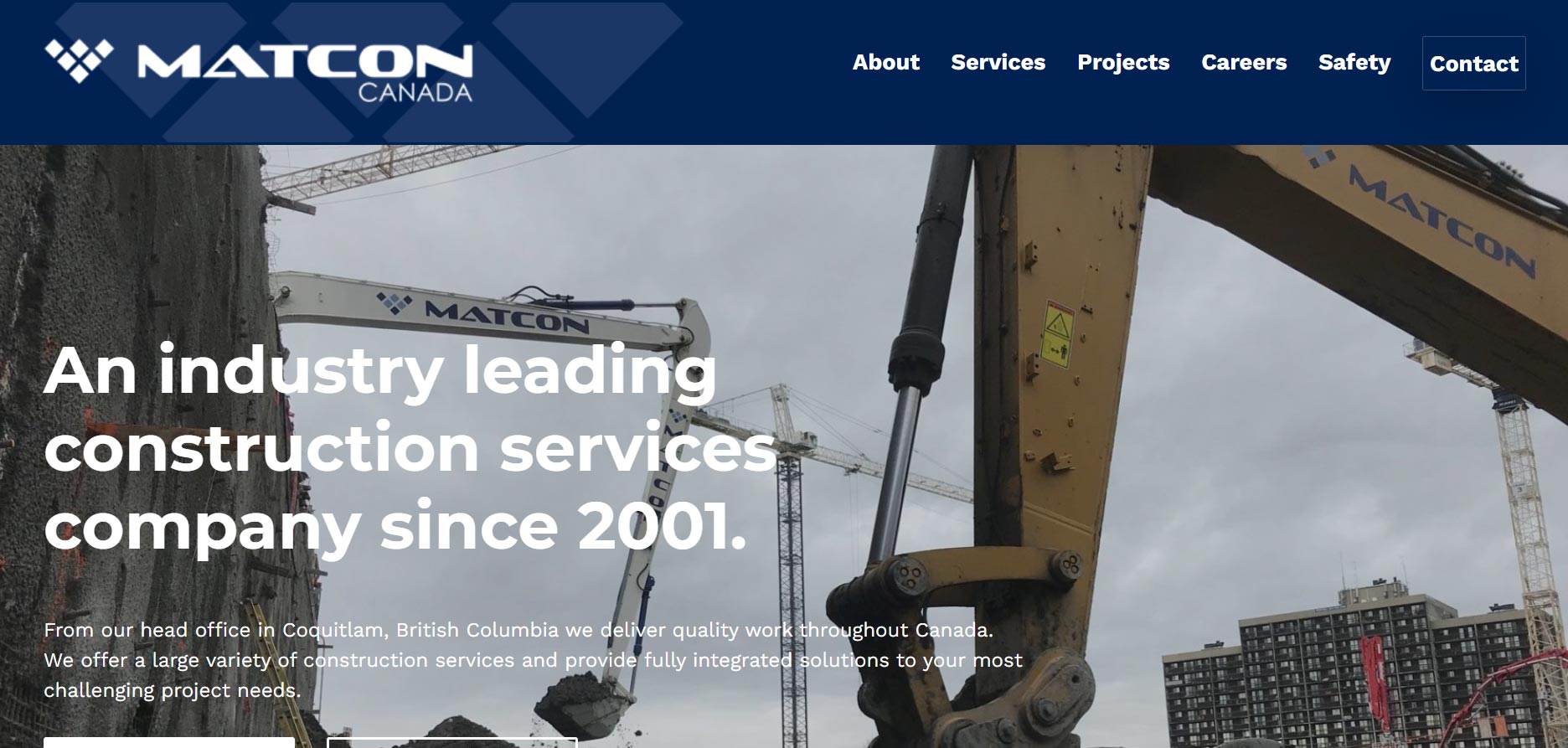 "Corporate Identity
we had the same logo and company image for years, with just one meeting with frontline and our executive staff and the rebirth of our company was made.  Our companies image has been redesigned with six small diamonds imagine that. We absolutely love it. The logo is now on our fleet of trucks and construction signs all over the city.  The re-branding of Matcon Excvation and Shoring to be just MATCON is brilliant and what we need to do years ago. It just took a company as creative as your to create clarity for us. Thanks for all the hard work. "
MATCON
Online Catalog
We built a online catalog that allows the client to edit and manage there robust client base giving them a way to add past projects to the site with ease.
Website Edits
We are continuously editing MATCON's website to ensure that they are alway current and up to date.
Custom Programming
We have done many custom upgrades to  make their catalog custom to for their needs and services.
Corporate Identity
We helped the client come up with a new image that is both modern and timeless .
Design
Logo Design, Corporate Idenity, Graphic Design, Print Material, Website Graphics and Technical Illustrations we do it all.
Programming
We build custom applications that work to improve your companies productivity.
Website Design
Web sites that are built to work on any device so that you always look good.
Marketing
We develop marketing systems that help you to get to the frontline.
Hosting
Corporate Hosting that is managed and Updated to ensure that you are always online.
Corporate Email
Email Support that is unsurpassed in the industry and servers that are always up.
Let's Work Together
Hello There, let us know how we can help?
We will get back to you as soon as we can.
Thank You.
Frontline Multimedia Team