Alaska ONE TIME A cost effective, environmentally friendly wood treatment coating for all your log and timber wood needs.
WordPress store was created so the client can display their products on-line showing potential clients the application process and technical information of Alaska ONE TIME.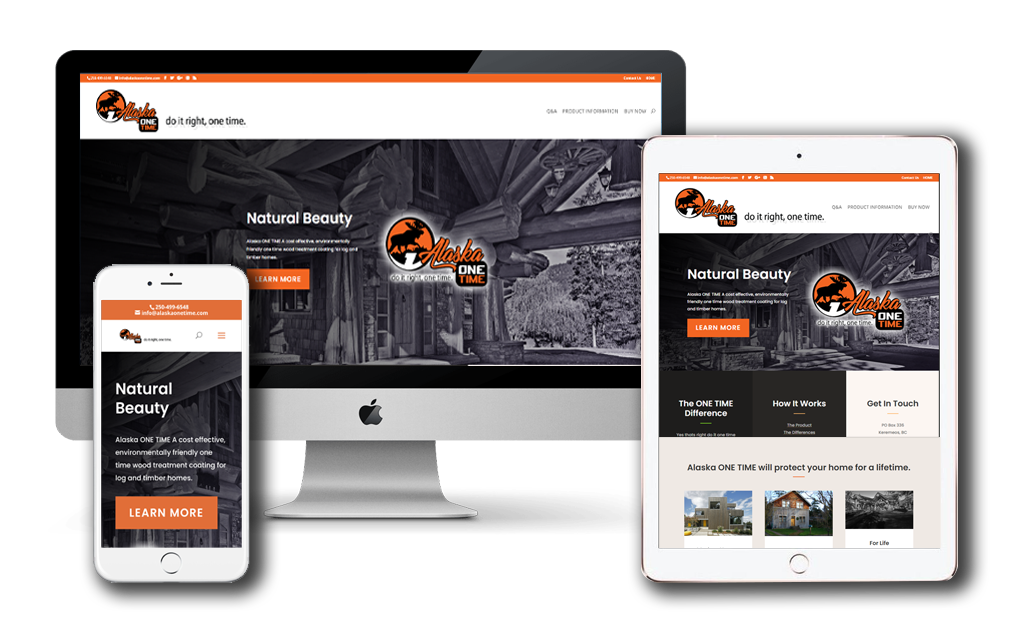 We created an online store from the ground up with powerful Shopify tools that help them build a successful business online.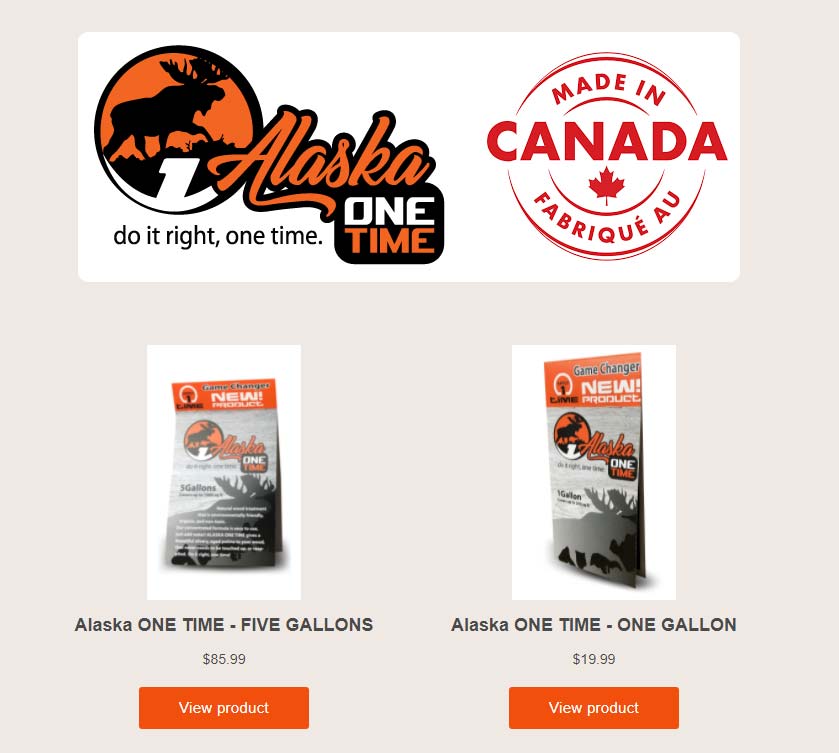 Fast and Scaleable custom websites for large companies, startups and small businesses with easy management of their content. Make updates easly. Your site will be faster, more secure and more flexible.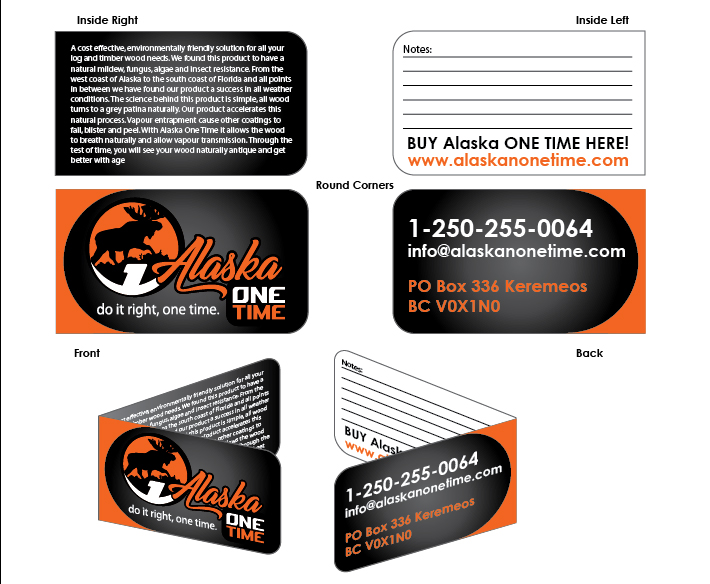 We created print materials for Alaska ONE TIME to display there products and services.
"Thanks for all of the work
your teams design and attention to detail is unsurpassed our website and Shopify store is up for the world to see, thanks again. "
Let's Work Together
Hello There, let us know how we can help?
We will get back to you as soon as we can.
Thank You.
Frontline Multimedia Team